Mid-South Scholastic Art Awards
The Brooks Museum League is a non-profit volunteer organization that has supported the Memphis Brooks Museum of Art since 1933.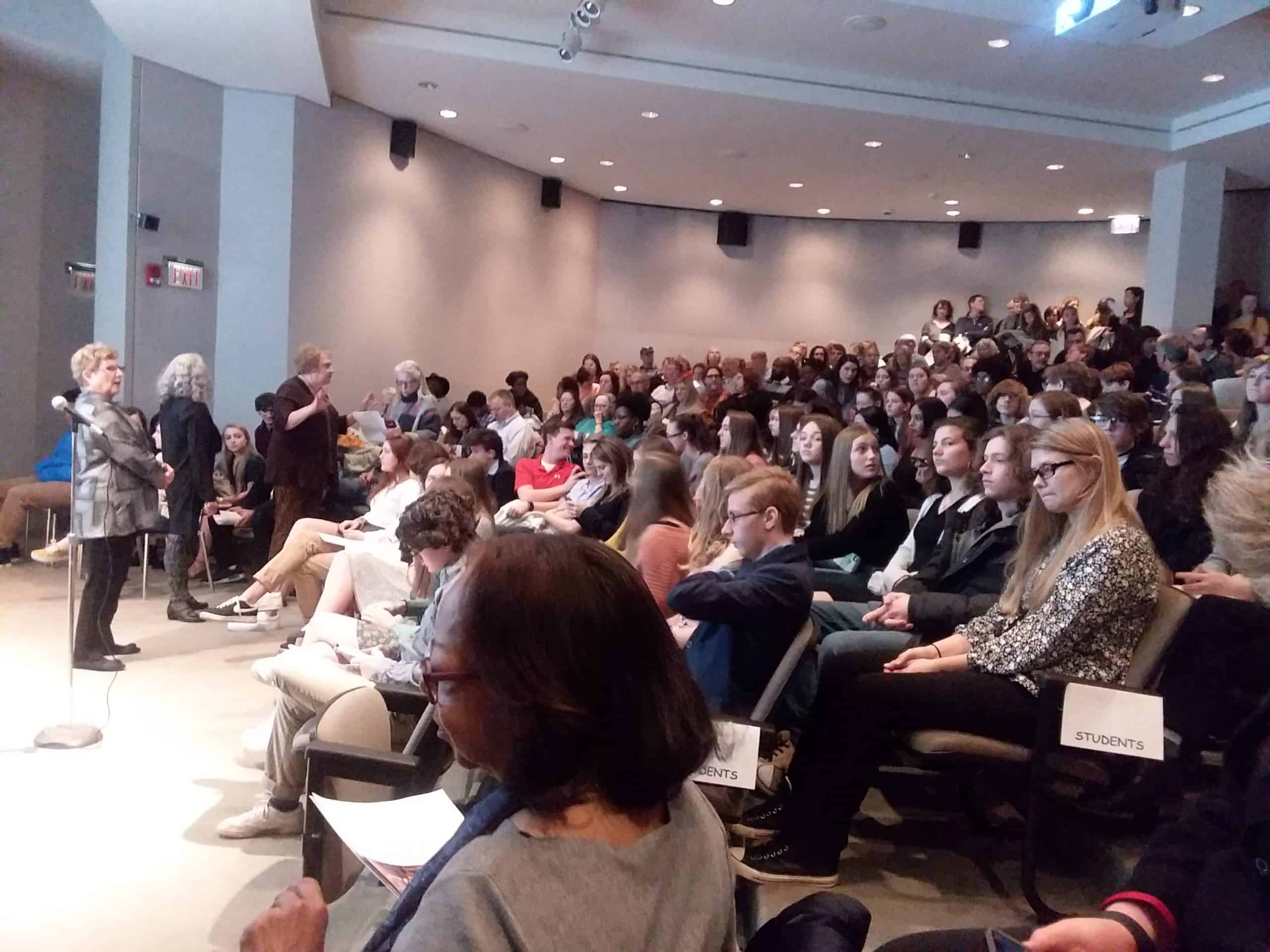 The Mid-South Scholastic Art Awards began in 1966 as an outgrowth of the Junior Mid-South Exhibition, an art competition for area students, sponsored by the Brooks Museum League at the Memphis Brooks Museum of Art.
Since 1988, the Brooks League and the Brooks Museum have been proud to partner with the Alliance for Young Artists & Writers, the national non-profit organization that organizes the nation's oldest and largest student art competition, the Scholastic Art & Writing Awards, to host the regional art competition and exhibition for Memphis and the Mid-South area.
The current Mid-South Scholastic Art Awards program has become the most prestigious, competitive, and rewarding event of this type in the entire tri-state area. The region includes parts of western Tennessee, eastern Arkansas, and northern Mississippi and at least 50 counties are represented.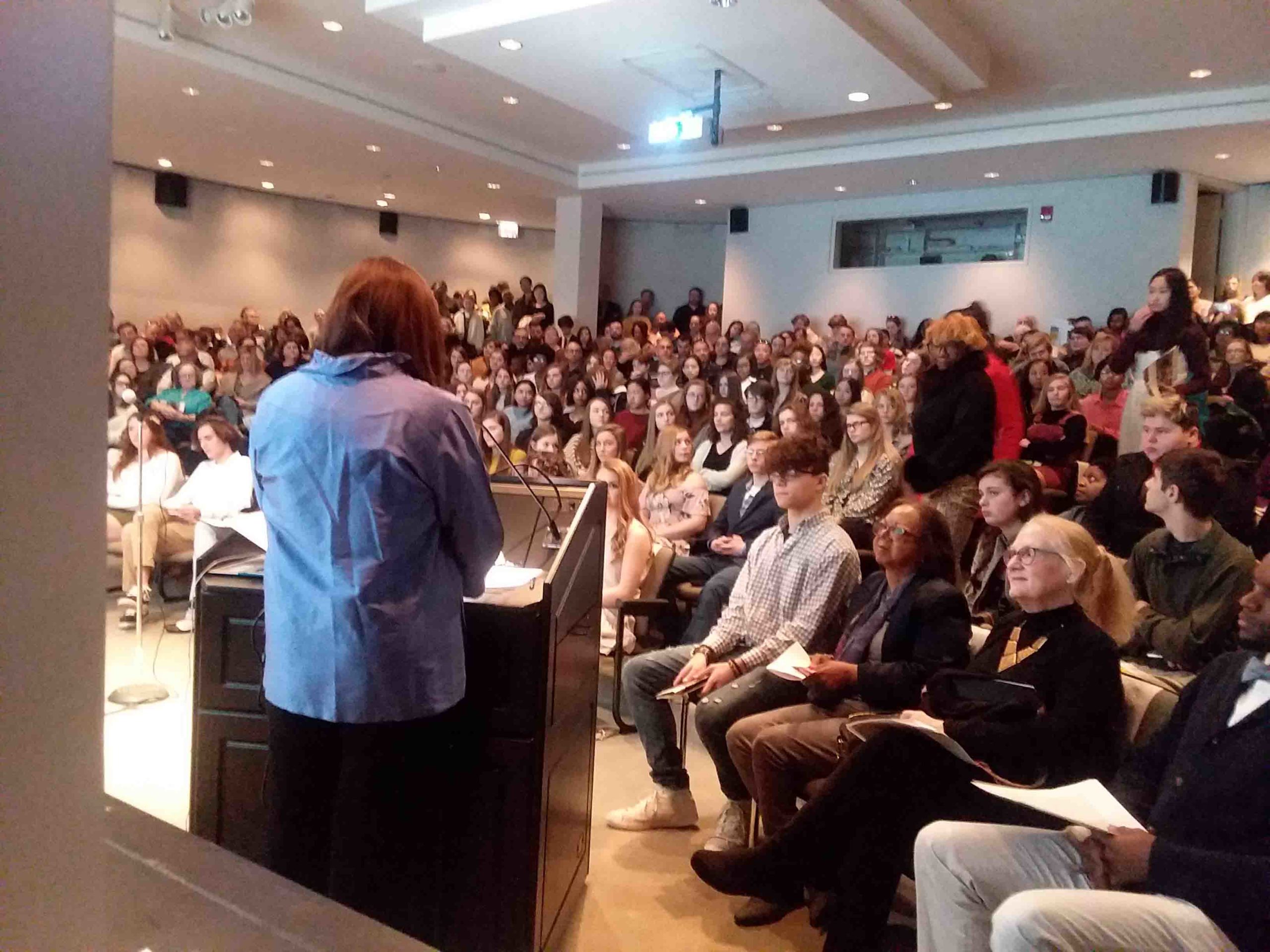 Paula Polite, emcee audience Dr. Emily Ruch
Students in grades 7-12 submit more than 2,000 entries each year in a wide variety of categories, including painting, drawing, mixed media, photography, sculpture, graphic design, film, fashion, as well as senior art portfolios that are judged by a panel made up of local artists, art educators, and other professionals in the art community.
 Student artwork is judged by originality, technical skill, and the emergence of a personal voice or vision. Through the judging process, students are awarded gold keys, silver keys, and honorable mention certificates.
Students are also nominated for American Visions awards. The Brooks Museum then exhibits the gold key winning artworks and the Brooks League hosts and sponsors an awards ceremony to present medals, cash awards and scholarships. Gold key winning artwork is then sent to New York City for national judging.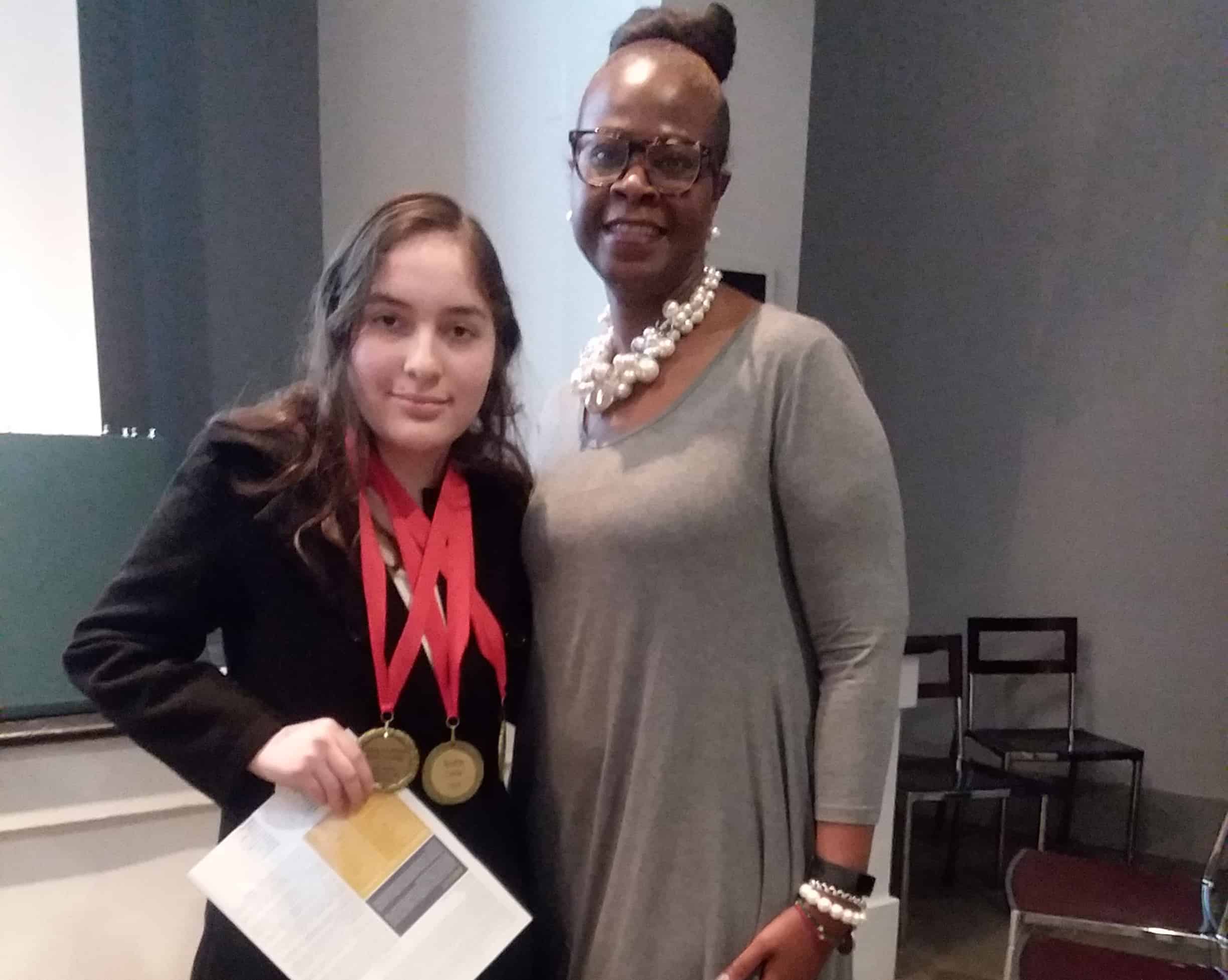 Jacqueline and student Anahis Luna
Each year winning students have the opportunity to receive cash prizes at the regional level. Regional winners who are seniors in high school are also eligible for portfolio scholarships from five area colleges and universities, Memphis College of Art, University of Memphis, Christian Brothers University, Arkansas State, and University of Mississippi.
Since the beginning, the Mid-South Scholastic Art Awards program has given out millions of dollars in scholarship money to students.
Winning at Scholastic means recognition, exhibition, publication, and scholarships. The success of the winning students fulfills the mission of both the Mid-South Scholastic Art Awards as established by the Brooks League and the national organization, which is to support and promote students with exceptional artistic talent and to present their outstanding artwork to the world.
2023 Mid-South Scholastic Art Regional Sponsored Awards