Art In The Hall – Friday April 20th 7-10pm Get your tickets today!
April 20, 2018 @ 7:00 pm

-

10:00 pm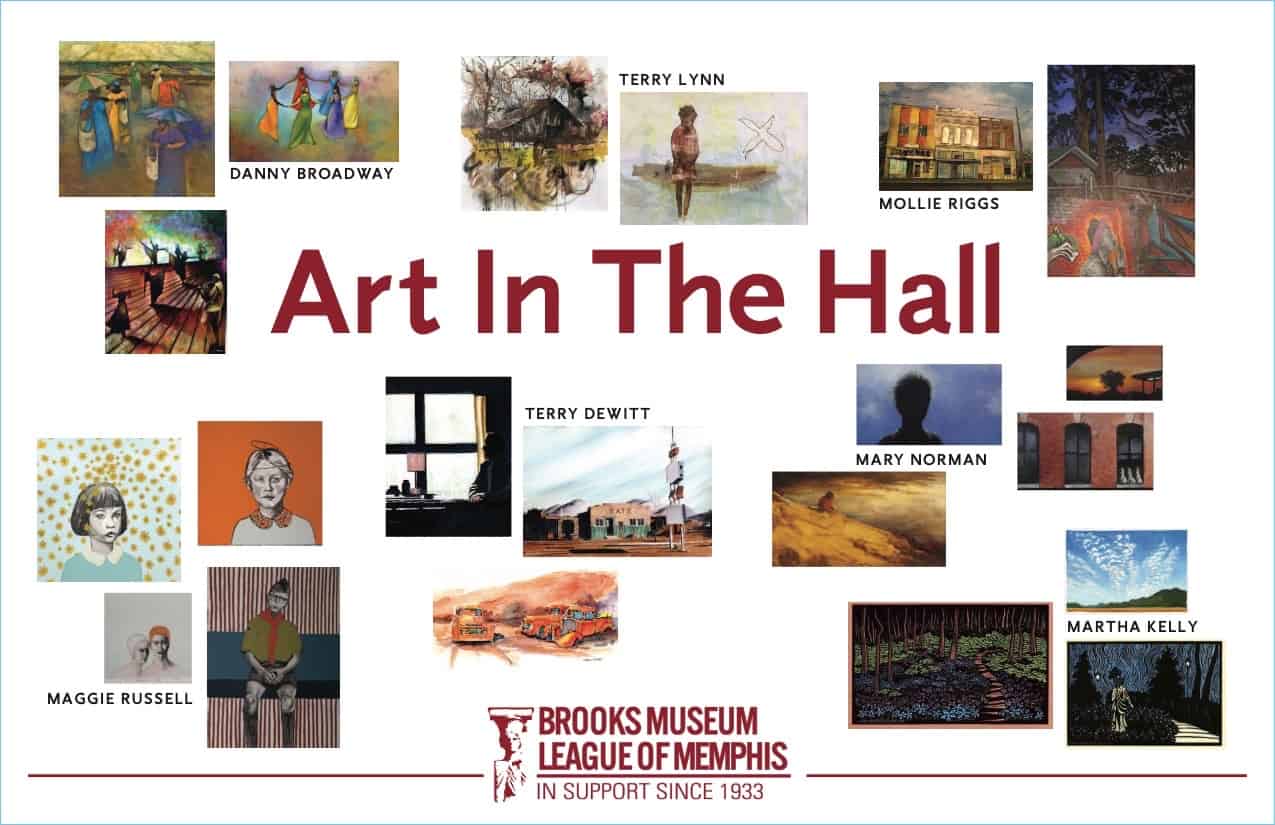 SAVE THE DATE… April 20, 2018 from 7-10pm
The members of the Brooks Museum League are proud to be partnering with Memphis Heritage (Facebook) to present Art in the Hall on Friday, April 20, a cocktail and hors d'oeuvres event to the benefit of the Mid-South Scholastic Art Competition and art education programs at the Memphis Brooks Museum of Art. This inaugural event will focus on the works of seven accomplished area artists and also feature artwork from past Mid-South Scholastic Gold Key winners.
Art in the Hall will take place from 7 to 10 pm at Howard Hall, a restored midtown mansion located at the corner of Madison and Edgewood, not far from the Brooks Museum of Art. Area artists scheduled to participate int eh showcase are Terry Lynn, Danny Broadway, Martha Kelly, Mollie Riggs, Terry DeWitt, Mary Norman, and Maggie Russell.
The cost is $100 per person. Donations and proceeds from ticket sales will go to sponsor scholarships and/or cash awards for Mid-South Scholastic student winners and support art education programs for area students at the Brooks. Please save the date April 20, 2018 and make plans to attend this fun and worthwhile event!
Buy tickets now.
Or you may purchase by making out a check to "Brooks Museum League" and sending it to ART IN THE HALL c/o Maureen Conley, 1711 Woods Mills Dr. E., Cordova, TN 38016 (Please note "Art in the Hall" and number of tickets requested on your check).
Memphis Heritage Website / Facebook Page
Seven area artists will be showcased during our Art in the Hall event, April 20, 2018. Many thanks to artists Danny Broadway, Terry DeWitt, Martha Kelly, Terry Lynn, Mary Norman, Mollie Riggs, and Maggie Russell.
Art in the Hall Participating Artist
Terry DeWitt
Terry DeWitt has been an artist long as he can remember. He drew airplanes, houses and buildings as a youngster and then Holt Rods when he was a teenager. He discovered watercolors when taking a class in college and has enjoyed painting in this media for the challenge they bring. He paints in traditional watercolor style with varied subject matter not specializing in a specific theme. Terry has been making illustrative contributions in the field of Architecture and Design for over 50 years. A registered, practicing Architect for 20 of those years, he retired in 2003. In June 2003 he established his Architectural Rendering practice. His illustration work has been shown in Architecture in Perspective, the annual publication of the American society of Architectural Illustrators. He has exhibited his watercolor work in the Memphis area, Tennessee, and Minnesota. Terry is an active member of the Memphis/Germantown Art League, Artists Link, and the Tennessee Watercolor Society.
Learn more about Terry DeWitt by visiting www.tdewittstudio.com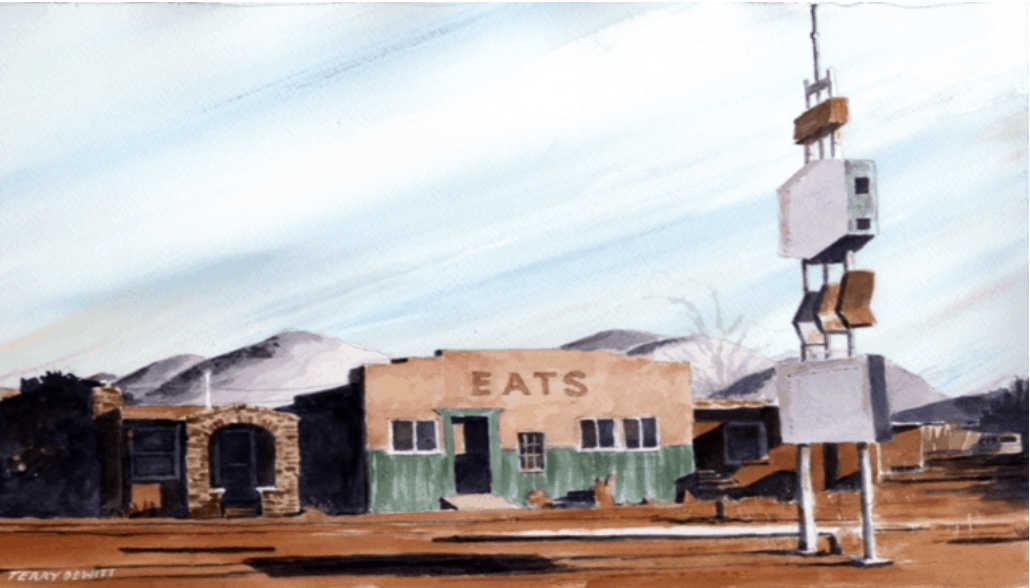 Time Capsule. A watercolor by Terry DeWitt
Art in the Hall Participating Artist
Maggie Russell
Maggie Russell is a Memphis based artist. She holds an MFA from The Memphis College of Art and a BA from Hendrix College. She has also studied at The New York Studio School, housed in the original Whitney Museum. Russell's portraiture can be found in private collections around the country as well as at Southside Gallery in Oxford, MS.
Learn more about Maggie Russell by visiting www.mrussellart.com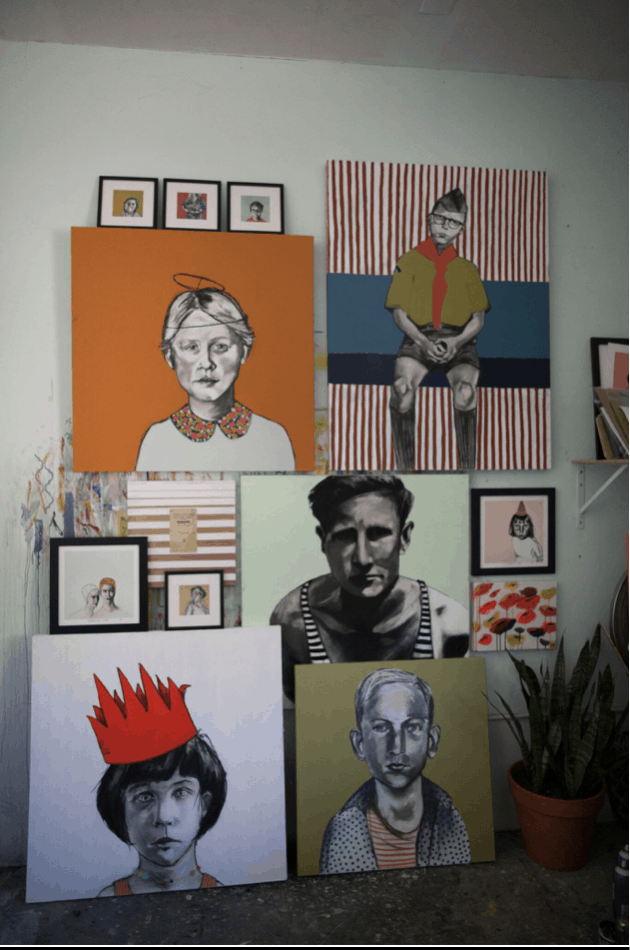 Art in the Hall Participating Artist
Danny Broadway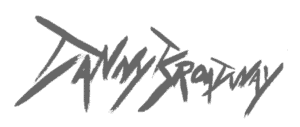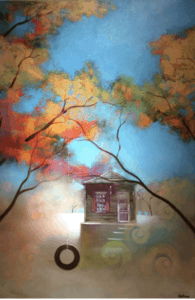 As a working artist, I create art with an uncompromised passion – color, composition, line, shape and form are all essential elements used to set moods and illustrate aspects of human life. I seek to communicate with people everywhere with my work which, although I view it as the sum of my thoughts, develops a voice of its own.
I am inspired by historical themes, family stories, current issues, people, music, sounds, moods, books I've read. My palette changes with the seasons too: bright in the summer and darker in winter. There are so many things that speak to me.
Currently, I am working to create a new body of work, experimenting with different media types, and striving to find that creative spark that visually evokes emotion, memory, and the senses.
As a young boy, I have memories of me and my sister mixing pigments to paint our pictures. Then, in high school, I had a teacher who recognized my potential and took the time to nurture my budding talent. I ultimately obtained a fine arts degree from the University of Memphis, where I was commissioned to provide paintings as a major feature of the University's Black History Month. Nationwide galleries, some of the countries most respected art venues, and Fortune 500 companies have featured my work including, PBS Television, FedEx, the Memphis Grizzlies, Major League Baseball, and the National Civil Rights Museum.
My dedication to the community is evinced through my teaching students of all ages through organizations such as The Purple House, River Arts International, and Memphis Consolidated Schools. In addition, I use my talent and gallery space to rally support for charitable organizations such as the Memphis Child Advocacy Center, The American Liver Foundation, The American Heart Association, The March of Dimes, Friends for Life, Books from Birth, Tennessee Shakespeare Company, The Women's Foundation, and Big Brothers and Big Sisters of Memphis.
Learn more about Danny Broadway by visiting www.dannybroadway.com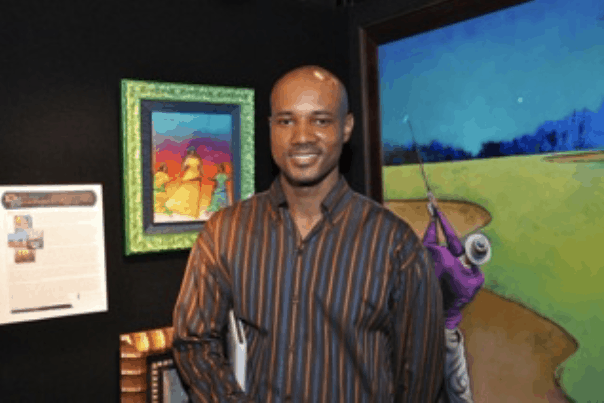 Art in the Hall Participating Artist
Terry Lynn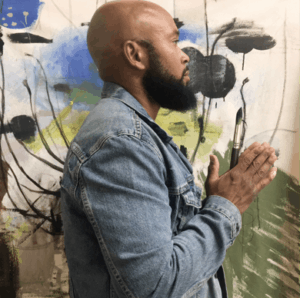 "Inspired by narratives and personal revelations, he creates artworks that evoke and challenge the viewers' memories and emotional response."
Terry Lynn received his BFA from The University of Memphis and his MFA degree with an emphasis in painting from The University of Mississippi. His work is included in numerous private and corporate collections. Exhibitions include David Lusk Gallery, Memphis, TN., Brooks Museum of Art, Dixon Art Gallery, Bayou Art Gallery, Sumner, Mississippi, Schomburg Center for Research in Black Culture, New York, NY, and the U.S. Embassy in Damascus, Syria. Notable collectors include Kanye West, Black Enterprise founder Earl Graves, Ralph White of Earth Wind and Fire, Singer/song writer Kem, Alonzo and Tracey Mourning, BET Founder Bob Johnson, Ulysses 'Junior' Bridgeman, and countless others.
Learn more about Terry Lynn at www.terryrlynn.com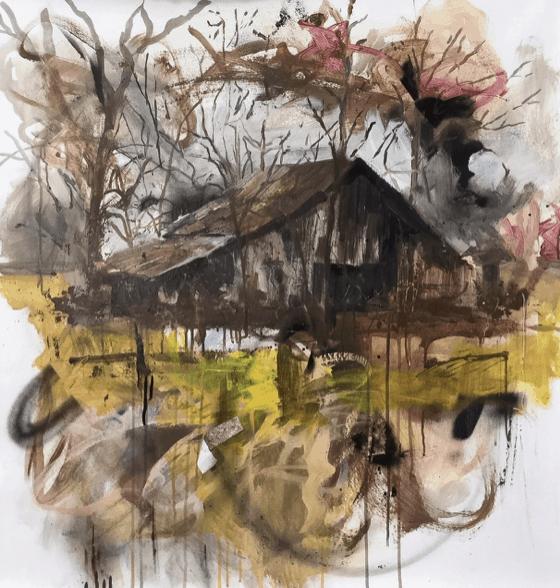 Art in the Hall Participating Artist
Martha Kelly
Martha Kelly grew up in Memphis, Tennessee, attended Centre College in Danville, Kentucky, and now makes her home again in Memphis. She has her first museum show at Dixon Gallery and Gardens in Memphis, from November 1, 2015 to January 3, 2016. She was the Varnell Artist-in-residence at Memphis Theological Seminary from 2015 to 2017.
Martha's first illustrated book, the Book of Common Worship for the Presbyterian Church, U.S.A., is due out in May 2018.
Martha has been showing in galleries since 1999 and has had shows at galleries Perry Nicole Fine Art (Memphis, TN), Katharine Butler Gallery (Sarasota, FL), Seven Sisters Gallery (Black Mountain, NC), as well as various Memphis venues such as Christian Brothers University, Playhouse on the Square, ANF Architects, Dyersburg State Community College, Theater Memphis, the Grove Grill, and Cecilia Lin Gallery. Martha has also participated in group shows at david lusk gallery (Memphis, TN), NorDys Gallery (Birmingham, AL), and Hansen Gallery (Knoxville, TN).
Learn more about Martha Kelly by visiting www.marthakellyart.com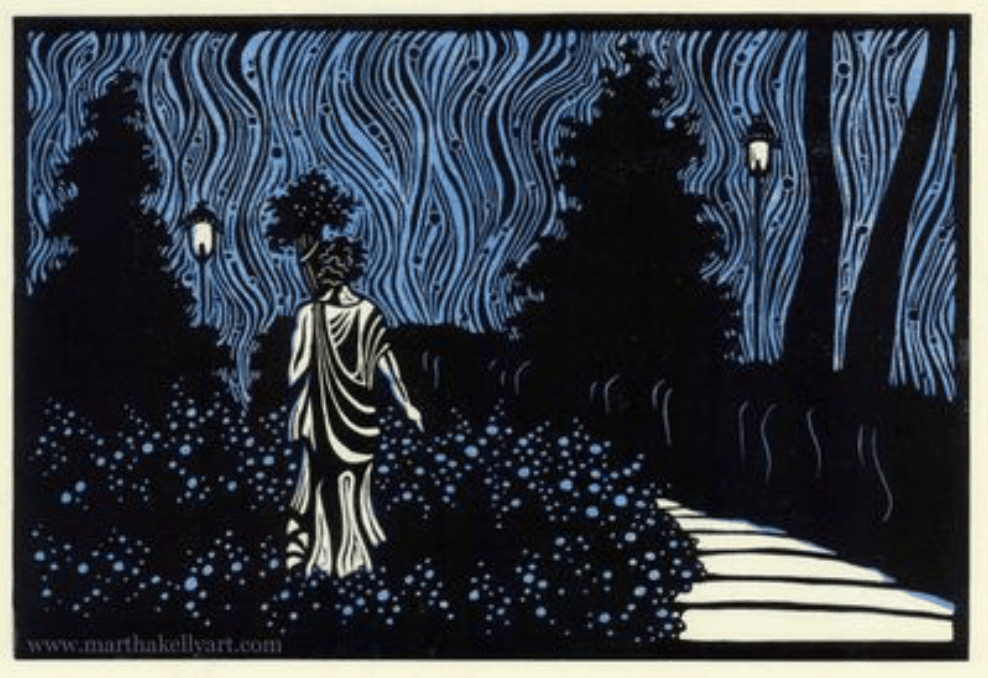 Art in the Hall Participating Artist
Mollie Riggs
Mollie Jaye Riggs is a native Arkansan and lives in Cooper Young in Memphis Tennessee. She is a graduate of Memphis College of Art with a focus in printmaking and painting. Currently she is a commissioned/exhibiting fine artist, decorative finisher and designer, restoration artist, muralist, and freelance illustrator.
"I draw inspiration from the environment around me. The juxtaposition of street art, nature, and architecture fascinates me. With this series of urban landscapes and unexpected still-life I wanted to capture the Memphis I know."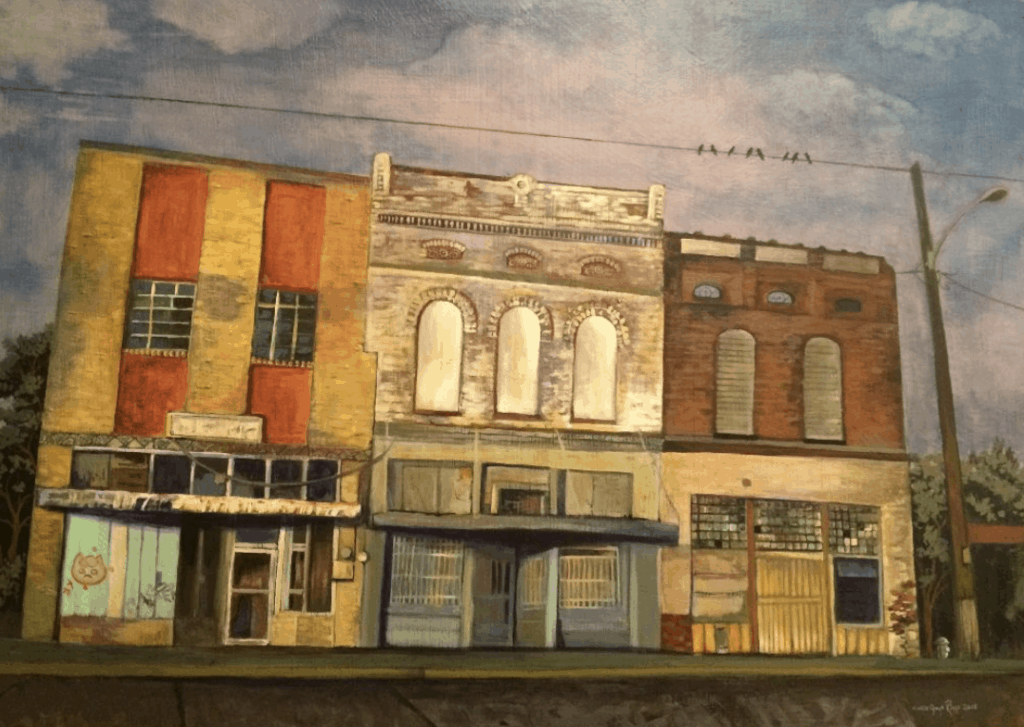 Art in the Hall Participating Artist
Mary Norman
Mary Norman's work is archived in The National Museum Of Women In The Arts. She has exhibited her oil paintings in juried and solo shows around the country and won numerous awards, including 1996 TN Arts Commission Fellowship. She created the 1992 Memphis In May poster honoring Italy.
Recent work includes her 90-piece solo show of miniatures at WKNO last winter and her Steampunk-style mural for the Security building in Overton Square.